I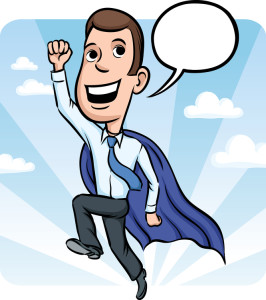 f you're like most entrepreneurs you find that your time is often spent following up with customers and leads as you promote your business to pay the bills. The problem with this focus is that while you're busy with managing ads on Google or Facebook, using social media, blogging, and talking or email with potential customers, there's little time to think about the growth of the business.
Sound familiar? You're not alone. It's easy to get caught up in the merry-go-round of customer support and sales because it's the most pressing problem on the table. And you care about your clients and want to ensure they choose the right program and mix of services.
To compound the problem, if your advertising and word of mouth marketing works then you'll have even more leads clamoring for your attention.
If you don't solve this problem soon you'll lose business and possibly your mind. 
Working "ON" Instead of "IN" Your Business
You know that your business needs to grow in key areas but you're also committed to personalize attention and meaningful interactions with every customer. So how do you bridge the gap? Marketing automation is the answer.
Before you protest that automation and meaningful, personal relationships are counterintuitive let me answer the most common objections. Automation gets a bad rap because companies do it poorly. You probably recall talking to a phone service that's automated or spam emails that claim "your question is very important to us" while immediately following it with "we'll get back to you in 5-10 business days" if ever.
That's not the kind of marketing automation you need if you're going to grow your business without losing the personal touch. We get it – business cares about your customers and you can't and won't treat them like a number.
There are many ways to automate your marketing but the very simple idea is to create user-friendly technology that delivers the right content to the right people saving you time, energy and money not doing repetitive marketing tasks.
You can choose to automate a marketing campaign that educates and teaches your clients important facets of your business so they're well informed buyers – saving you hundreds of hours answering the same questions. Instead of doing this personally you can do it once and reach thousands of leads and clients with a well prepared message.
Isn't this impersonal? You have to find a balance. As we move further into the digital age buyers are more accustomed to turning to Google before making a decision. This kind of information is accessible 24/7, even when your office is closed.
Using Marketing Automation Properly
Whether or not your messages are impersonal depends on how carefully you construct them.
Have you ever received a sales promotional email shortly after you bought an item? Possibly with a discount code you didn't get to use when YOU just bought their offer? It's infuriating.  As if the seller didn't even know who you were. That's an example of bad automation and segmentation.
Properly done, marketing automation is able to target messages to groups with common factors – those leads who had a call but didn't buy, clients who finished a program and may want to join a group session, even leads interested in one program who clicked on information for another program who might benefit from both and just need the right incentive to buy.
The options are endless and the best way to build this marketing automation is alongside the growth of your business as you add products, services and programs.
Each time you launch a training video series, create a new downloadable guide or build a program for your audience the marketing automation can be designed right alongside.
Again, it may seem like a lot of work but when done properly this will continue to pay off month after month for thousands of leads and clients.
With the right software and support you can create automated marketing messages and sequences that will serve your growing list of leads and clients to guide them into working with you. It doesn't have to be generic, obnoxious or expensive to integrate marketing automation in your business.
If you need help with automated emails, upselling to add-on services, customizing welcome messages, building relationships and requesting referrals so you can spend less time converting clients and more time serving them then contact us today – it might just save your business.