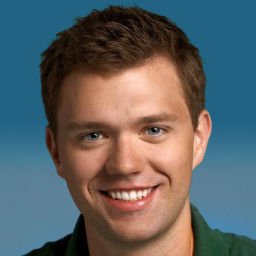 How did you get to become an automation marketing coach?
To answer this question, it's probably best to share a quick story about my background and what brought me to where I am today – helping people like you to build elegant business systems that reclaim your freedom and make a big impact on the world!
I started my career with a degree in Mechanical Engineering.  I have always had a passion for breaking down complex systems and rebuilding them to be more effective.  My mom could tell you stories about how I disassembled all of my childhood toys to learn how they work and (sometimes) rebuilt them.
I was extremely fortunate to work in multiple fortune 500 companies as an engineer, learning how automation systems worked in the "real" world.  In these jobs, I loved my co-workers, but I always felt like I wanted to connect with people outside the business on a more personal level.  I also fell in love with the world of online business and learned as much as possible in my free time.
After being laid off in March of 2012 from a huge downturn in the solar energy industry, I decided to combine my love of online business and web technology and form my own company.
Since then, I've been able to work with some amazing people in building automated business systems that are truly making huge positive changes in the world.
Who are your clients exactly?
I've worked with people in many different industries, but my favorites are business owners who have a great depth of knowledge in their field but are struggling to make sense of their business and need some help sorting out the details and systems.
What happens if you haven't worked with people in my field?
I've worked with many clients in a wide scope of practices.  During this time, the main thing I've learned is that while every industry certainly has it's own complexities, creating a solid business system supported with the right technology is essential for any successful business.
Companies that have outstanding systems and are set up with the right technology truly shine and stand out in an overcrowded marketplace – and that's where the real growth happens!
How are you different from other "marketing coaches"?
There's endless amounts of great marketing advice available for free on the internet. This is fantastic for business owners, but with a big problem – most of this advice is very "high level" and won't help you actually implement the solutions in your business!
I work as a partnership with my clients – we take the greatest marketing advice the world has to offer and actually make it happen for your business, supported with the right technology so that everything works like clockwork. I have a very narrow focus with my business – helping you implement solutions and get fantastic results from working together. I won't just sprinkle you with knowledge and run away for you to figure it out on your own!
What type of personality do you work best with and what is expected of me?
My products are programs are designed specifically for people who are doing GREAT work in the world, but are overwhelmed by the technology in place (or lack thereof). I refuse to work with people who are just looking for a "get rich quick" scheme. I don't believe in those methods and I'm only interested in working with people who have a deep purpose and passion behind their work.
With that said, I also love working with highly motivated people. Getting a real business up and running takes serious work, and it's important that you understand this before we begin working together. Being a high achieving "go-getter" myself, I work best with other high-achieving people who are ready to get going and just need some help with the technology behind the scenes.
For what type of professional are your services NOT going to work?
Please know that I'm extremely selective with who I choose to work with, and I "cherry-pick" my clients very carefully. I'll gently turn away people who aren't the right fit for my programs and won't get great results from working together – that wouldn't be fair to them otherwise!
My programs are NOT for people with zero money coming in yet. It's been my experience that people in financial crisis won't fully trust the recommendations I give them. If we're going to work together, we need 100% trust in each other. Anything short of that is lacking in integrity which is of utmost importance to me.
If you do fall within this category, that's perfectly OK – we've all been there (I graduated college with $6 to my name!). Do yourself 3 favors:
Connector.

Generate some income from a full-time or part-time job to at the least fund your business ventures. This will alleviate some of the stress involved with investing in your business. Most importantly, it will de-clutter your mind enough to focus on working together and the BIG picture! Once you start seeing the results of working together, you'll be able to shift into focusing solely on growing your business.

Connector.

Read through the blog articles about automation and Infusionsoft. I provide tons of absolutely FREE material to get you started. This free info will help you work towards your goals whether or not we're able to work together just yet.

Connector.

Be sure you listen in on my free teleclass seminars with other online business experts. I provide these 100% free to help you out. These will give you a ton of great information to get you started towards a fully automated business!
What exactly is your Infusionsoft Implementation package and what does it include?
Our implementation packages are designed to help you take your automation dreams and make them a reality, even if you're not a techy. We start by getting really clear on what needs to happen in your application. We'll determine how leads, clients and information should flow and implement this vision in Infusionsoft for you, saving you hundreds of hours of watching tutorials, attending webinars – and worst of all – trial and error.
Because every single campaign is different and your business needs personal attention, these packages are based on time strategizing and implementing within Infusionsoft so you get to test, tweak and use the automation systems we create right away. If you're unsure which package is best for your needs we'll discuss it on the getting acquainted call so you choose the package that works best for your business.
Does this stuff really work?
Absolutely! The result of our work is creating a business system that is elegant, efficient, and runs on autopilot so that you can focus on what's most important to you.  You'll be able to work ON your business instead of just IN your business.  Click here to read some client testimonials.
What results can I expect from working together with you?
Connector.

Co-develop a business system that manages your marketing – bringing you new leads and converting them into customers on autopilot!

Connector.

Track exactly where your prospects are coming from, and which advertising channels are bringing you the most bang for your buck – so you know where to focus.

Connector.

Identify your hot leads that are dying to purchase your products, while also nurturing those colder leads that aren't quite ready to buy just yet.

Connector.

Follow up with leads, prospects, and customers automatically – with a system that maintains your personal touch and scales easily as your business grows.

Connector.

Dramatically increase sales by offering incentives to customers who are a great fit for complementary products – by implementing dynamic up-sell and cross-sell offers.

Connector.

Rapidly grow your audience and customer base with a full fledged affiliate system that rewards strategic partners for spreading your message, and automatically tracks their compensation earned.
Can I see some reviews from former clients to see what it's like to work with you?
Absolutely!  In fact, I highly encourage you to check them out! I have a full page on my site dedicated to past clients who have been generous enough to share stories of our work together.  You can check them out here.
How quickly can I expect results?
Obviously this depends on how established you are in your business (i.e. how many people follow your work, how many products and/or services you have already for sale or at least ready to launch, etc.). This is also dependant on how fully you commit to getting your pieces of the work done.
With that said, virtually all of my clients see big results quickly after working together – in the form of new customers, increased sales, better conversions, and much more!
How can I guarantee myself that my business will grow and become more streamlined?
Come prepared to fill your duties in our work together. We can build an amazing automated system for you, but without the right content, it won't live nearly up to it's potential. Please understand that this isn't a "quick fix" – it's not magic – it's a process that takes real work from both parties.
However, clients of mine who have come prepared to deliver excellent content, with great product offerings, tend to make fantastic money in their business after working together.
Will I recover the investment I put into working with you?
Yes! I wouldn't be offering my services if I didn't 100% believe that I could help business owners recoup the costs of working together many times over. I've worked with businesses ranging from very small all the way to mid 7 figures, and I've seen what's possible with intelligent automation in marketing.
I want you to stop reading for a moment and ask yourself "What would it be worth to me if I could be generating new customers automatically as I sleep, spend time on new projects to grow my business without fear of things falling apart, and spend more quality time with my friends and family?"
Chances are, the freedom that this process will generate for you will recover the costs in emotional investment in your business alone — without even considering the increased sales! Imagine how you will feel when you get your next big media break and know that the back-end systems are capturing and converting new customers automatically!
Aside from the automation systems we'll put in place, what you're really getting from working together is a new way to look at business. You'll learn how to use technology to clone yourself many times over, so that you are no longer so limited by the hours of the work day, and you'll have the freedom to pursue your new BIG ideas as they come to you.
Patrick, based on what I've read and heard – I know you're the one I want to work with. What are my options for getting started with you?
Congratulations on making a decision to successfully grow your business and achieve your goals! Our first step is to have a strategy call so we can choose the right program to fit your needs. It's often easy to attempt to grow too fast and get overwhelmed or run out of budget so we'll find the right program and pace for you. This should help you grow into your next stage of business without getting too overwhelmed.
Once we have the package or program that fits your needs we'll get started with the marketing automation tasks that will bring you results fast!
OK, I know which program works the best for my needs. How do we get started?
Fantastic! One of the most common characteristics of super successful people is that they take ACTION.  They take educated risks, make decisions based on their best instincts, take the action needed, and ultimately move towards success much faster than the rest of the crowd.
It's also well known that most people make their best decisions when they follow their gut instinct.  Do you remember taking multiple choice tests back in school, when you changed your answer only to find out that you were right the first time and should have stuck with your gut?
So with that said, if this feels right for you – let's go for it!  Send me a message via my contact page or send me an email directly to patrick@automationheroes.com and I'll be happy to answer any questions you might have.
I'm super excited to meet you and get you started on your path to a fully automated business that generates you more income, more free time, and ultimately more happiness.
OK, I'm ready to do this for myself, but I have a few additional questions. How can I contact you?
Great, it sounds like you're ready to be pulled into your future!  Yes, if you have a couple of questions, just email me directly at patrick@automationheroes.com or you can simply send me a message via my contact page and I'll be happy to walk you through the different options to see which one is the very best fit for you.  I can't wait to see you succeed and I'm absolutely honored to be the one to help you – let's get started!